2017 Fall semester, Poster/Video Competiton aimed at foreign students was held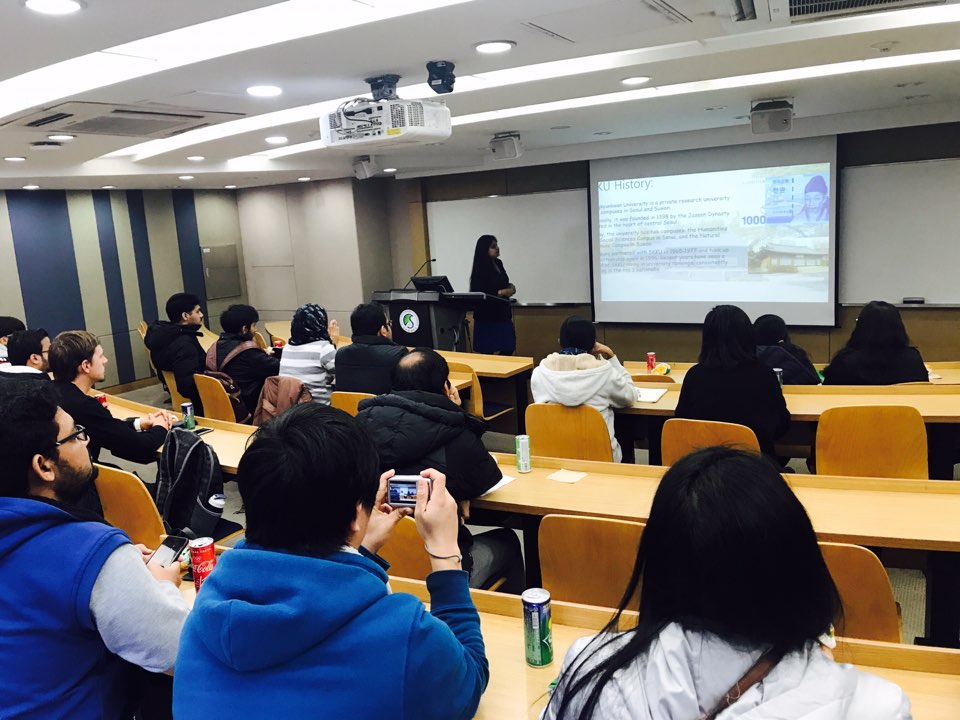 College of Information and Communication Engineering held a foreign students-oriented contest where produces promotional posters and videos that introduce Sungkyunkwan University and our college to their home countries.
After students submited their work by 24th November, we evaluated them and awarded 6 students(Poster/Video Competion 1st~3rd) and 2 students(Special Prizes)
The awards ceremony was held from 12 pm to 13:30 pm in November 30th(Thursday) with the Head of Electrical and Computer Engineering department while eating pizza. All participants received souvenirs(Sungkyunkwan University pencil case) and participation certificates.
We would like to express my gratitude to the foreign students who made poster / video work with affection. Based on this work, this would have been a great help in promoting our university and attract outstanding international students.